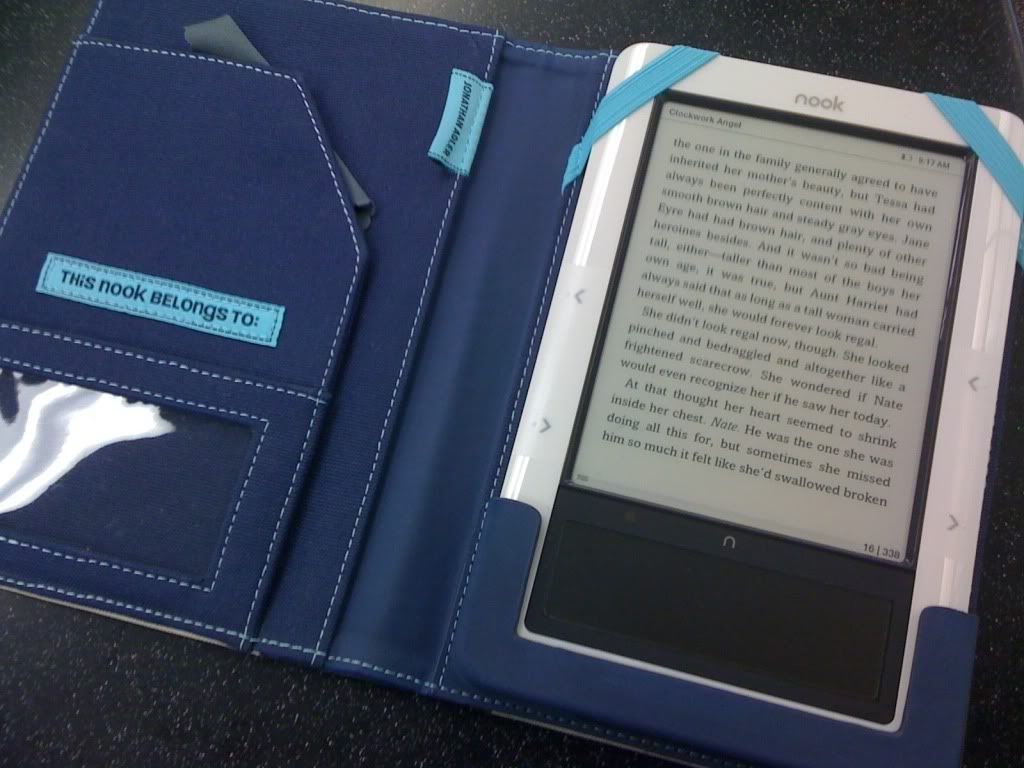 Here I present my new love, my Barnes & Noble Nook. As a librarian who will always love the feel & weight of a printed book in my hands, it took me awhile to warm up to the idea of the ebook reader. I find I am now almost embarrassed to say how much I love my Nook. If you're willing to spend a little bit of money, less than the cost of a hardcover, to get the book you want to read
right now
, this is the thing.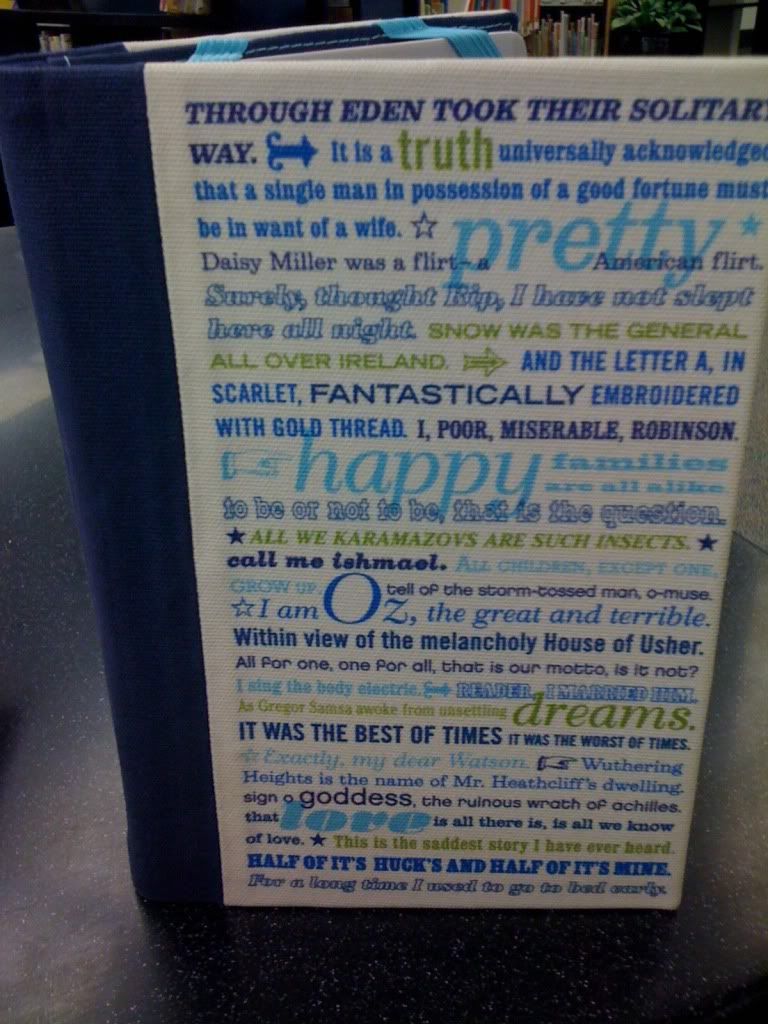 I bought a Nook instead of a Kindle because it combined eInk technology with color touch screen navigation. Not that I don't ever buy anything from Amazon, but I just felt better about patronizing a bricks & mortar bookstore. And, best of all..... Barnes & Noble sells the cutest Nook covers like my snazzy Jonathan Adler one.
So far I've downloaded
The Girl With the Dragon Tattoo
,
The Help
,
Mockingjay
,
Hotel on the Corner of Bitter and Sweet
, and the newest by Cassandra Clare,
Clockwork Angel
. (Can you tell my reading tastes are rather eclectic?)
Re: this last title, I literally woke up this morning and said to myself, "Oh, didn't
Clockwork Angel
come out yesterday?" I tapped the little "shop" button on my Nook, searched for it, and downloaded it via wifi all in a matter of five minutes. Completely addicting!