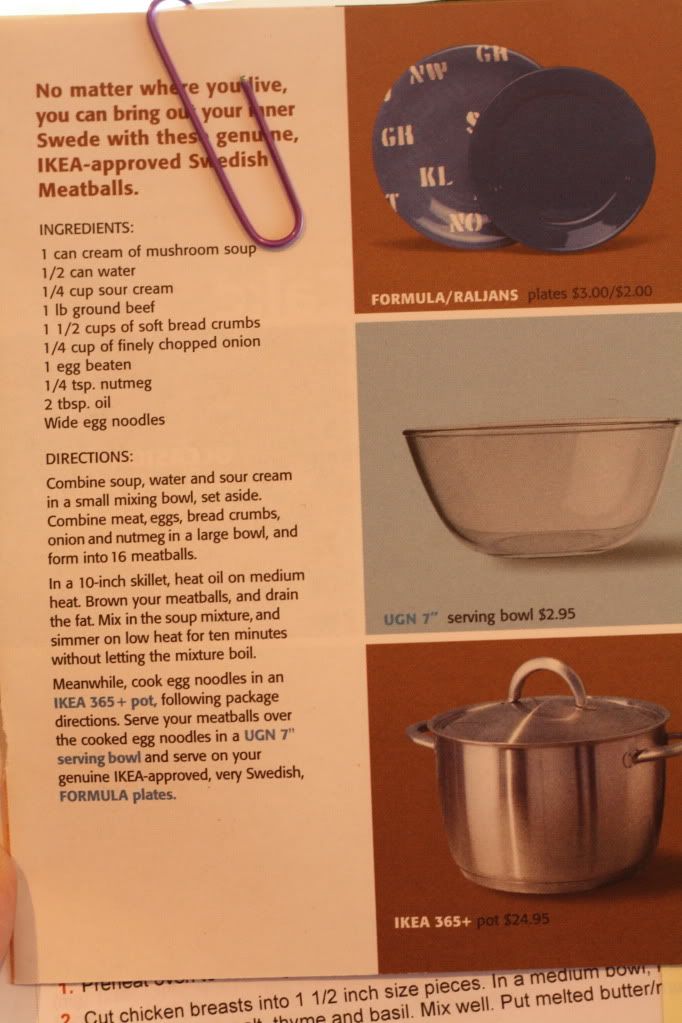 Source: A brochure picked up while on a random trip to Ikea which included a recipe for swedish meatballs from scratch.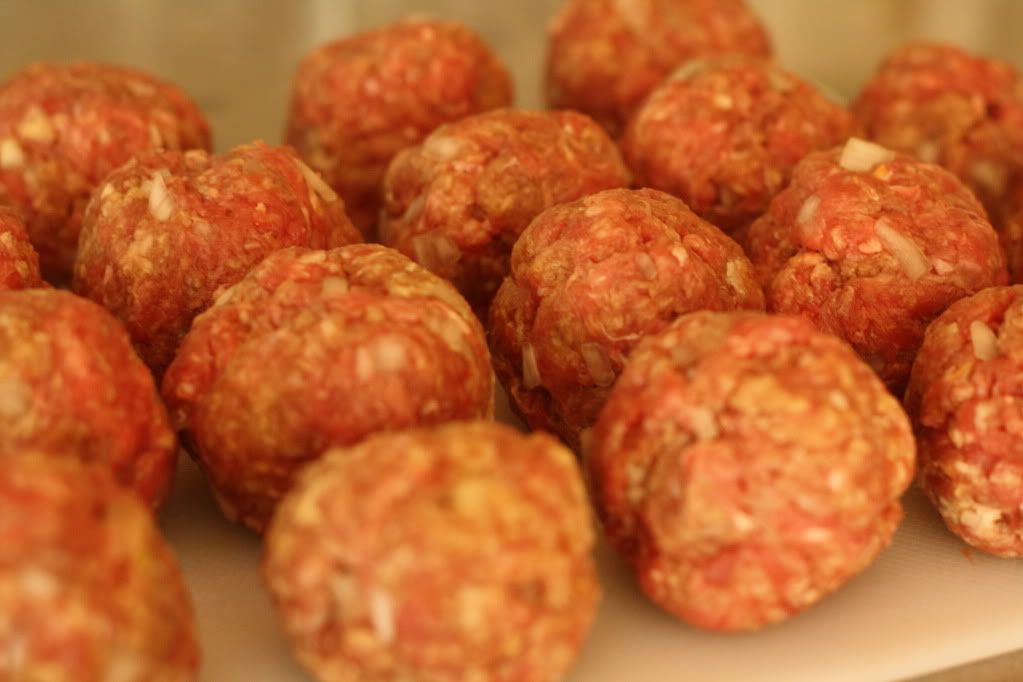 Pretty meatballs before cooking, as made per directions, but with about a teaspoon of kosher salt added.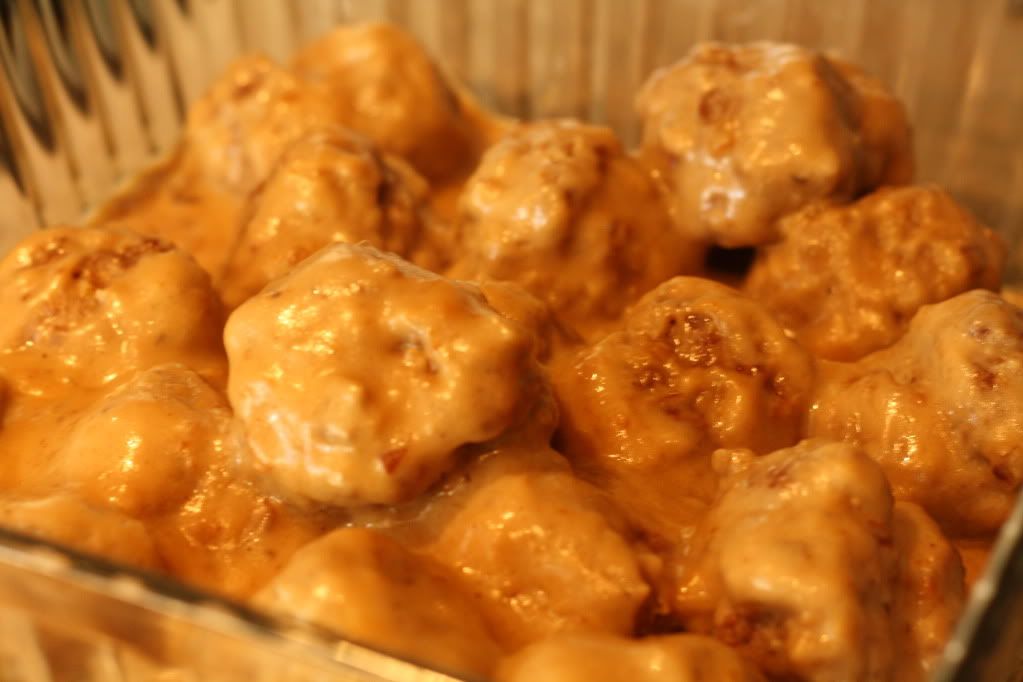 The final result..... Which sadly looks much tastier than it actually was. The meatballs themselves were a bit dense, but overall okay tasting. The sauce though (condensed cream of mushroom soup, sour cream, and water) was pretty dang awful. Ugh..... Super bland and tasted nothing like the yummy sauce they put on the meatballs purchased in the Ikea cafeteria. Good thing I found a packet of instant Ikea swedish meatball sauce in the back of my pantry to add and rescue this dish.
This recipe was definitely not one for The Box! Oh well, I figured there'd be quite a few fails amongst the bunch.